The annual meeting of Oahe Electric Cooperative, Inc. is easily one of the most important days of the year for the cooperative. This is the day set aside for you to meet with your directors and cooperative employees.
This year's meeting is scheduled for Saturday, August 20, 2022. New this year there will be three drive thru locations (Blunt, Onida and Pierre) and one in person location (Sully Buttes HS gym in Onida). From 3pm-5pm, you can either drive thru one of our three convenient locations, or enjoy refreshments in the high school gym, with the business meeting beginning at 5:15pm. Please see the maps below for directions to your nearest drive thru location!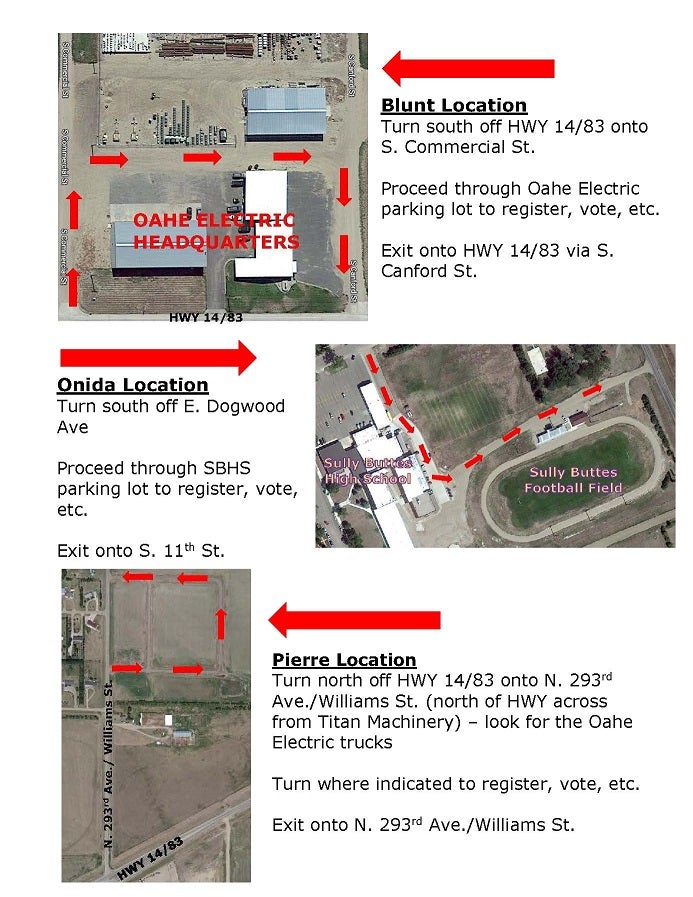 As a member-owner of Oahe Electric, each person receiving service should take an active part in the business by attending the annual meeting. Reports are presented concerning past progress and future plans of the co-op from the directors, managers, and other cooperative employees. This is your opportunity to voice any issues or concerns that you may have regarding the cooperative. You'll also receive a $40 bill credit, just for registering, while being entered into a drawing for THOU$AND$ in additional bill credits!
We hope to see you at your 71st annual meeting!